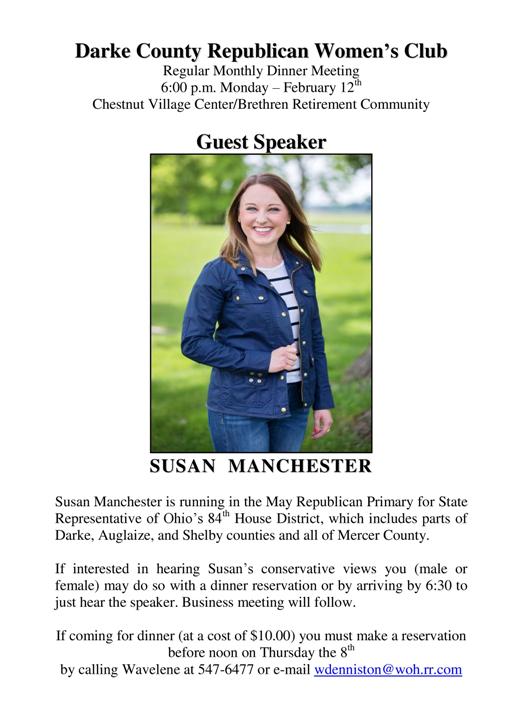 Click HERE to download a .pdf of the above flyer


Darke County Republican Women's Club
The objectives of the women's club are:
Provide political education/legislative information.
Provide a wider knowledge of the principles of the Republican Party.
Increase the number of registered Republicans.
Recruit, promote, and support qualified Republican women for political office.
Give exposure to and work actively for all Republican candidates.
Lend support to the activities of other Republican organizations.
Guest are always welcome to attend Club meetings.

Click
HERE
for photo pages of
DCRWC, OFRW and other events attended by DCRWC members
This page paid for by the Darke County Republican Women's Club, Treasurer Dori Howdieshell, P. O. Box 774, Greenville, OH 45331