The Darke County Republican Men's Club
meets at 8 a.m.
on the third Saturday of every month
in the Staff Cafeteria of
The Brethren Home Retirement Community
Breakfast is available for $6 donation


The Darke County Republican Men's Club's mission is to share Republican ideas, philosophy and values and work to elect qualified Republican men and women to offices at all levels of government. All persons, regardless of sex or residence, desiring to support the purposes, objectives, and intent of the Darke County Republican Men's Club are eligible for membership. For more information, please click HERE to contact President Keith Threewits.



Members and Friends:

Membership dues for 2017 (still $20) are due on
January 1
.
Please consider membership for
2016
. Your support makes the
DCRMC
and reminds our elected "officials" to pay attention to the people they represent. If you are planning to join or renew, please do so and help keep our Club a presence in
Darke
County and the State of Ohio.

Fred Dean
Secretary/Treasurer


OFFICERS


Click on name to send an email to:


President Don Delaplane
First Vice-president

Second Vice-president
Secretary/Treasurer Fred Dean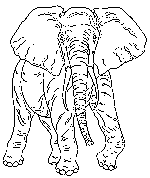 This page paid for by the Darke County Republican Men's Club, Treasurer Ken Wombold, 4489 Phares, Greenville, OH 45331